LUCA SPATARO
Prof. Luca Spataro is full professor of Public Economics and is an expert on savings and pensions, optimal taxation, debt management and welfare economics.
He has been the coordinator of one Jean Monnet module (2014/2015) and coordinator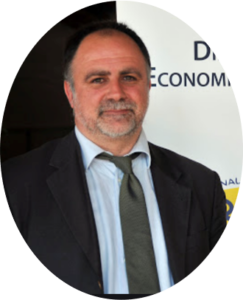 of one Jean Monnet project (2017-2018).
He published works on pension funds and he is currently working on the issues of financial literacy, human capital and saving decisions at the EU level.
Appointed by the Ministry of Welfare and Labor as an independent expert for the inter-governative Peer Review on "Age friendly services and products – an opportunity for social and economic development", 2012, Warsaw, Poland. He has been teaching at undergraduate, Master and Ph.D. level.
He will be the leader and academic coordinator of the project.
ELISA GIULIANI
Full Professor, University of Pisa She is currently working on the impact of Multinational Corporation (MNCs) from emerging countries on host countries, particularly Europe.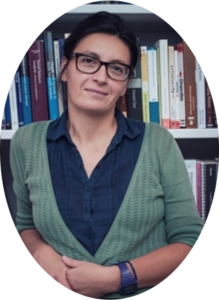 She has recently completed an international 3-year project – funded by Volkswagen Foundation and Riksbankens Jubileumsfond – on the impact of Emerging Economy MNCs technology-driven investments in Europe.
Her primary focus is on the role of inter-organization networks in the promotion of the processes of knowledge diffusion, innovation and economic development in developing country industrial clusters. Additionally, she has recently started working on the corporate social responsibility and irresponsibility of international business, and on the human rights repercussions of the business sector in general.
She has been part of the Cumberland Colloquium on Measuring the Corporate Responsibility to Respect Human Rights. She has consulted for the Inter-American Development Bank (IADB) and the UN Economic Commission for Latin American and the Caribbean (ECLAC) on industrial development-related issues. She will be responsible for the first seminar:" explaining cross-country differences in the adoption of green macro-prudential policies concerning climate change and finance" and for the organization of the final conference.
GABRIELLA IERMANO
Associate professor of Business and Company Law and of European Economic Law at the Law Department of the University of Pisa. She has been teaching Company Law and Listed Companies Law, Business Law, European Economic Law at the Economics Department of the University of Pisa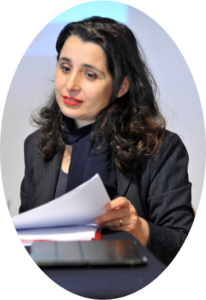 (graduates and undergraduates).
Her research interests deal with Company and Business Law, Contract Law, Financial markets and Investment Law, focusing on the harmonisation process of the legislations at EU level. She is currently focusing in particular on socially responsible investing and corporate social responsibility issues and on the benefit corporations.
In second line of her research, she has been analysing the effects of the invalidity declaration of general meetings decisions, mergers, conversions, and shares issue. Furthermore, she has been investigating the financial market regulation, focusing on the settlement and clearing systems.
She will be responsible for the fourth seminar: "Transparency rules in the investment chain and integration of Environmental, Social and Governance (ESG) factors in investment decisions: the implementation of the Shareholders rights directive II" and for the organization of the final conference.
THOMAS RENSTROM
Prof. Thomas Renström is an expert of political equilibria, optimal taxation, economic growth and fertility choices. He has published works on optimal taxation and optimal economic growth under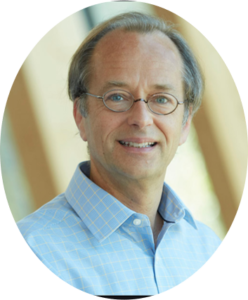 endogenous fertility and axiomatically founded preferences.
He has been the coordinator of one Jean Monnet module (2014/2015). He is director of the Master in Economics and Finance at Durham University. He has been teaching at undergraduate, Master and Ph.D. level.
He will deliver 21 hours per years of lectures and seminars in the Jean Monnet module. Given his fields of research and its expertise, he will contribute to the course covering the aspects of preference aggregation, voting system and political equilibria.
He will be responsible for the organization of the final conference.
VIOLA HEUTGER
Legal Consultant, Competition Law, Ministry of Trade, Industry and Tourisme, Paramaribo, Suriname. Ass. Prof. Private Law and International Commercial Law at the Open University of the Netherlands, Heerlen. Former Senior researcher Transportation Law, University of Lucerne, Switzerland. Expert on credit agreements, contract law, maritime sea law, CARICOM-competition Law and investment law. Published works and commentaries on sales and credit law. Currently working on transnational
commercial standard contracts. Earlier appointed by the Centre on International Legal Cooperation, The Hague, as advisor to the Polish Civil Law Commission.
Former dean of the Law Faculty of the University of the Netherlands Antilles. Former Board member of the Antillean and Arubian Arbitration Institute. Advisor to the consumer protection department of the Ministry of Commerce and Industry in Paramaribo, Suriname. Advisor to the Civil Law Codification Commission in Curacao. Longstanding international experience in the Caribbean, The Netherlands, Eastern European Countries and Turkey.
Member of the editing board of the peer reviewed Hungarian Pazmany Law Journal.
She is teaching at undergraduate, Master and Ph.D. level. Experienced as team manager of international working groups. Involved in the drafting of the Common European Frame of Reference of Contract Law. She will be responsible for the organization for the final conference and dissemination.
SEBASTIAN MOCK
Professor Dr. Sebastian Mock is a full Professor of Law at the Vienna University of Economics and Business in Vienna at the Institute for Business Law (since 2018). He teaches Corporate L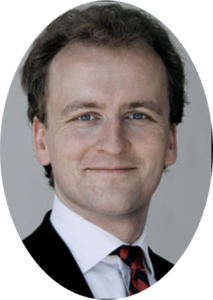 aw, Securities Regulation, Commercial and Bankruptcy Law. In addition to teaching in Austria and Germany Sebastian has also taught corporate, capital market and bankruptcy law in China, Russia, and Italy.
His books and articles have been published in the United States and Europe and his main areas of research are company law, capital market law and bankruptcy law with their European and international aspects.
He is the co-editor of the first commentary on the Market Abuse Regulation (Marco Ventoruzzo/Sebastian Mock, Market Abuse Regulation, Oxford University Press 2017) and a co-editor of the leading case book on comparative corporate law (Marco Ventoruzzo/Pierre-Henri Conac/Gen Goto/Sebastian Mock/Mario Notari/Arad Reisberg, Comparative Corporate Law – Case Book, West Publishers 2015).
He will be responsible for the organization for the workshop.
MARIA CRISTINA QUIRICI
Associate Professor, University of Pisa . She is expert on evolution of regulation and functionality of intermediaries operating in financial markets, especially securities markets, with a special focus on the impact in the regulatory contest of the European directive and rules.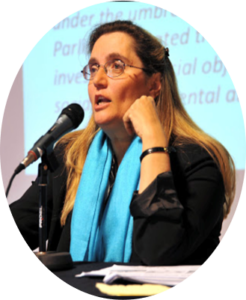 She has recently started working on the development of Socially Responsible Investment in EU countries, having a particular focus on institutional investor's strategies of investment and on Impact Investing instruments, such as Green Bonds. Author of numerous publications in the field of banking and securities markets regulation. She will contribute to the Jean Monnet project.
She will be responsible for the second seminar: "New financial instruments -such as Green Bonds – as instruments of Impact Investing and their standardization according to the European Commission Action Plan" and of the organization of the final conference.
LISA GIANMOENA
Dr. Lisa Gianmoena is research fellow at the University of Pisa. Her current research activity deals with inequality, environmental analysis, European regional policy, economic growth, non-parametric methods and spatial econometrics. She published on international journals her works on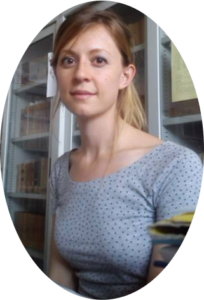 convergence on C02 emission, regional macroeconomic volatility and convergence and polarization at provincial/regional levels.
She is part of the research project Project ECO2016-76681-R "Analisis de la resilienza economica regional, descrentralizaction y desigualidad" supported by the Spanish Ministry of Economy and Competitiveness.
She will deliver 14 hours of lectures and seminars per year on the on the effects of the EU policy in the economy and she will introduce some econometrics and statistical methods for the evaluation the effects of EU policy interventions.
She will be responsible for the third seminar: "the implementation of the EU plan on Green Finance" and of the organization of the final conference.
ALICE MARTINI
Alice Martini is Research Assistant at the University of Pisa.
She is also Professor at California State University International Program (Florence). She was appointed independent expert for REA in 2015 and was evaluator in Horizon2020 Reflective Societies (2015) call and MSCA (2016).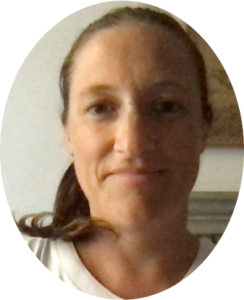 She is expert in Italian Fascist Foreign Policy, economic history, history of international relations, history of public welfare systems, ethical issues in economics. She published two books and several scientific articles in both national and international journals.
She was member of the scientific and organizing committees of the workshop and conference of the Jean Monnet Project Development and Harmonisation of Socially Responsible Investment in European Union. She presented several works at scientific conferences. She has been teaching at undergraduate and master level since 2007, both in Italy and abroad.
She is currently investigating the idea of sustainable development and the impact of the European Action Plan on Sustainable Finance. She has working experience in the administrative branch of the University of Pisa. In 2014 she coordinated a capacity building program, training and coaching professors and teachers of public schools of the area of Pisa.
Given her background and expertise, she will analyze the main topics of the project from a historical perspective. She will be responsible for the research activities and dissemination
CATERINA GIANNETTI
She is an Assistant Professor at the Department of Economics and Management at University of Pisa (Italy), and an affiliated researcher at the Department of Economics at University of Jena (G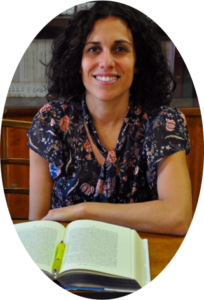 ermany), Oliver KirchKamp's Chair in Empirical and Experimental Methods. Prior to joining the University of Pisa, she spent research periods across several European Universities such as Tilburg University (Netherlands), Oxford University, Royal Holloway (UK), Catholic University of Louvain (Belgium), University of Jena (Germany), and University of Bologna (Italy).
Her main research field is Applied Econometrics, with an intersection with Experimental Economics. Recently, as a Principal Investigator, she obtained two grants from the Einaudi Institute of Economics and Finance (EIEF) and the Institute Europlace de Finance (EIF) to investigate "The effects of Ethics meetings on risk taking behaviours", and a research grant from ING – Thinking Forward Initiative to study "How to design Robo-advisors as Commitment Devices".
She has also been member of international projects financed under the H2020 framework and by Google. She will be responsible for the research activities and dissemination.
ASHOK THOMAS
Assistant Professor, Economics Area, Indian Institute of Management, Kozhikode, India. He teaches Macroeconomics at Post graduate and Doctoral level at Premier business school in India.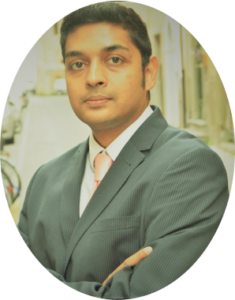 He obtained his PhD in Economics from University of Pisa, Italy and has worked as a post-doc researcher at Department of Economics and management, University of Pisa Works on Pension funds, Financial Markets, Financial literacy, and Human capital accumulation, Wealth acquisition of Indian households.
Published works on pension funds and currently associated with Prof Luca Spataro on the issue of financial literacy, human capital and participation to capital markets at EU level.
Appointed a research consultant for preparing two working papers for Mefop, Rome on "Pension funds and market efficiency". He will be responsible for the research activities and dissemination.
FEDERICA NIERI
Dr. Federica Nieri is research fellow at the Department of Economics & Management of the University of Pisa. She is also part of the Responsible Management Research Center (University of Pisa)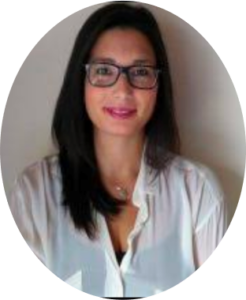 and the research project at the Department of Economics & Management, University of Pisa, Italia, entitled "Emerging market multinationals and their socio-environmental conduct. What impacts for Europe?". She is interested in understanding under which circumstances firms from both emerging and advanced countries are more or less likely to be involved in human rights controversies or enact other types of wrongful conducts.
In particular, her work aims at studying how Multinational Corporations change their social conduct according to the institutional characteristics of the countries where they are embedded in through their foreign direct investment. She investigates these questions using econometric analyses.
Her work has been published in international journals such as Journal of World Business and UNCTAD-Transnational Corporation. One of her works has been awarded with the 2014 Danny van den Bulcke Prize for Best Paper at the European Academy of International Business (EIBA). In 2017 she won the Sheth/AIB Doctoral Dissertation Proposal Award.
She will be responsible for the research activities and dissemination.
UNIVERSITY OF PISA
The UNIversity of PIsa (UNIPI), founded in 1343, is one of the most ancient and prestigious universities in Europe. It is a public HEI deeply rooted in its territory and fully integrated into the international scientific community. It has twenty Departments, covering all main areas of teaching and research, It offers 58 undergraduate, 74 graduate and 28 doctoral programs, 68 third cycle specialisation programs, and about 80 shorter programs. It has over 52.000 students, 2900 professors and researchers, and 1467 technical and administrative staff members. UNIPI has several teaching and research buildings, laboratories, museums and 17 libraries spread throughout the city.
According to the most recent Academic Ranking of World Universities (ARWU) 2017 released by the Shanghai JaoTong University, UNIPI ranks third among Italian Universities and among the top 300 universities in the world. It has high-level research centres, among others, in agriculture, astrophysics, computer science, engineering, medicine and veterinary medicine.
UNIPI has an international, national, regional and local role and leads important international research and educational networks. It is engaged in projects that link its teaching and research activities and enterprise not only in local incubators but also in the key world regions which it considers strategic. Moreover, it has taken an essential role in developing ECTS (also in 2013 obtained the ECTS label) and the Bologna Process; it is a key Tuning partner in Europe, Latin America, Central Asia and elsewhere. UNIPI coordinates or is a partner in numerous EU projects, especially Horizon 2020 and Erasmus+.
UNIPI extends and deepens the work already done to incorporate the findings into its programs and to share them with its partners. Facing the challenges of contemporary society, UNIPI is committed to generating and disseminating knowledge, and to training a new generation equipped with the technical and critical skills needed to face an ever-changing world of work.